The confidential adviser is the first point of contact within Tartlétos for anyone who has a question or has to deal with undesirable or unacceptable behavior and wants to talk to someone about this. The confidential adviser is a listening ear for everyone within Tartlétos and will help find a suitable solution.
In our association these are:
Marjolyne Niesing
+31 6 42931724
marjolyne.niesing@wur.nl
Hi there,
My name is Marjolyne and I am one of the confidential advisors of Tartlétos. I am now in the second year of my Masters program and have been a member of Tartlétos since the start of my studies. Next to running on the track I love to do something creative, go for a walk, or drink a cup of coffee with a friend.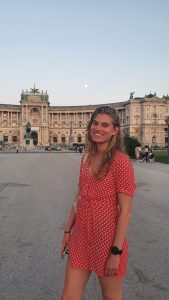 During your time here at Tartlétos we highly value your experienced psychological safety. In case you experience (or witness someone else experience) something that doesn't feel good from within, please know you can always contact me. It does not matter how big or small the issue might be.
Your anonymity will always be guaranteed and we can have a private conversation (either online or face-to-face) to identify the issue. I will attentively listen with care and together we can come up with next steps to undertake.
This way we contribute to sustaining a safe environment at the track where everyone is able to enjoy their training!
Stijn van Nierop
+31 6 83356642
stijn.vannierop@wur.nl
Hi Everyone,
I am Stijn van Nierop and I am one of the confidential advisers of Tartlétos. A lot of people will already now me because I was part of the board in 2019-2020, and again this year. For the people who do not know me I will introduce myself. At the moment, I am a fourth-year food technology student, while being a Tartlétos member since the start of my study in wageningen in september 2018. I am doing athletics since I was 7 years old, started in the (sunny) southern part of the Netherlands with the focus on the technical disciplines. When I became older, I started focusing on sprinting, and I still do this as long as I'm not hampered by injuries.
As one of the confidential advisers I hope to make the association as bother-free as possible for everyone. So if you have anything which bothers you or want to talk about something, do not hesitate to aproach me (during training) or send me a message via email or WhatsApp.
Maaike de Kreek
+31 6 57370750
maaike.dekreek@wur.nl
Hi, I am Maaike de Kreek and second-year master student Nutrition and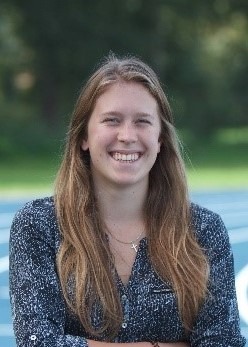 Health. Since the start of my bachelor I have been doing athletics on the track here in Wageningen after having spent all my youth doing athletics in Zeeuws-Vlaanderen. When I was young I always did all the different disciplines, but the past few years my focus has been more on the middle distances.
As one of the confidential advisers I hope to make the atmosphere within the association even better. So if you are bothered about something, want to talk about something or have questions, please do not hesitate to talk to me (at training) or send me an email or message on WhatsApp.
If you prefer to speak with someone outside the association, you can also always contact a confidential adviser from the Bongerd (Thymos).
It is also possible to contact the NOC * NSF sexual harassment reporting point: The NOC * NSF sexual harassment reporting point in sports is available day and night, also on weekends and public holidays. The number is 0900 – 202 55 90. You can also find there more information and the details of confidential advisors. The NOC * NSF has also drawn up rules of conduct for trainers/coaches and supervisors, this rules can be found here.
Confidential advisers can also be reached within the Athletics Union: