The confidential adviser is the first point of contact within Tartlétos for anyone who has a question or has to deal with undesirable or unacceptable behavior and wants to talk to someone about this. The confidential adviser is a listening ear for everyone within Tartlétos and will help find a suitable solution.
In our association these are:
Jelle ten Harkel
+31 6 81752485
jelle.tenharkel@wur.nl
Hi,
I am Jelle, most of you will know me from the time I was chairman of the association. Together with Maaike I will be the confidential adviser of Tartlétos. For you to get to know me I will tell something about myself.
Since I am 10 years old I have been doing athletics and am already a member of Tartlétos for 5 years. For these 5 years I enjoyed the trainings at the technical group, with the aim of becoming faster at the short distance sprint. Furthermore, I am now in the third year of my double master Geo-Information Science and Earth & Environment.
Together with Maaike we are a sympathetic ear for everyone who has a need for it. We are here to ensure everyone keeps enjoying the training and social activities of Tartlétos as much as I (we) do. In the end the association should be there for everyone!
Maaike de Kreek
+31 6 57370750
maaike.dekreek@wur.nl
Hi, I am Maaike de Kreek and second-year Nutrition and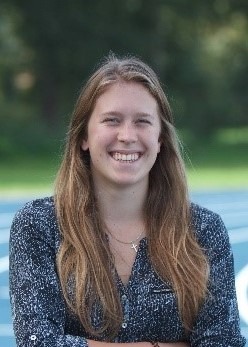 Health student. Since the start of my study I have also been doing athletics on the track here in Wageningen after having spent all my youth doing athletics in Zeeuws-Vlaanderen. When I was young I always did all the different disciplines, but the past few years my focus has been more on the middle distances. At the moment I am also part of the board as PR and I am in a number of committees.
As one of the confidential advisers I hope to make the atmosphere within the association even better. So if you are bothered about something, want to talk about something or have questions, please do not hesitate to talk to me (at training) or send me an email or message on WhatsApp.
If you prefer to speak with someone outside the association, you can also always contact a confidential adviser from the Bongerd.
It is also possible to contact the NOC * NSF sexual harassment reporting point: The NOC * NSF sexual harassment reporting point in sports is available day and night, also on weekends and public holidays. The number is 0900 – 202 55 90. You can also find there more information and the details of confidential advisors. The NOC * NSF has also drawn up rules of conduct for trainers/coaches and supervisors, this rules can be found here.
Confidential advisers can also be reached within the Athletics Union: