General training information
Mondays – 17:30 – 18:30 (strength training)
Tuesdays – 18:00 – 20:30
Thursdays – 18:00 – 20:30
Trainings are held at the sky-blue track of University Sport Centre "de Bongerd". The trainings are open to athletes of all levels. Even if you have never set a foot on a track before, you're more than welcome to join a training and see if athletics is the sport for you!
Technical training
The technical trainings take place on Tuesdays and Thursdays. You can practice different technical disciplines during the training. The warming up is done together with everyone and is led by a trainer. Afterwards everyone chooses a discipline, for example sprinting, throwing or jumping. Throwing is done under supervision of Bibi Lotte van der Horst, the jumping disciplines are given by Joana Vitorino and the sprinters are led by Jelle ten Harkel.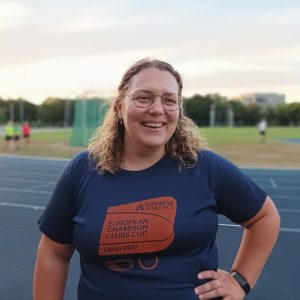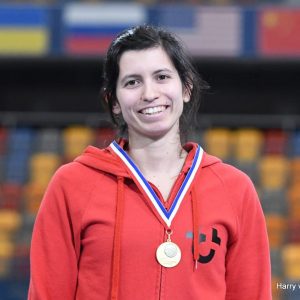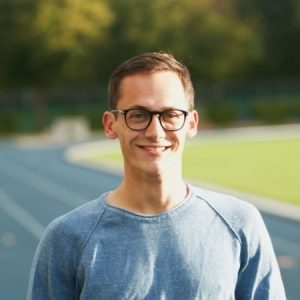 Bibi Lotte van der Horst               Joana Vitorino                       Jelle ten Harkel
Running training
The running trainings also take place on Tuesdays and Thursdays in two groups. You can try out both groups but eventually you are expected to train with one of our trainers.
The first group of runners is led by Tonnie Dirks. Tonnie has multiple dutch championships on his name and has been a trainer for Tartlétos for more than 15 years. Mostly, the more experienced runners train with him and he also provides athletes with schedules for middle long (800m, 1500m and 3000m) and long distances (5000m and longer).
The other group of runners is led by Kris de Kreek. Kris was in 2018-2019 the chairman of Tartlétos and you cannot imagine the association without him. Runners that have just started can easily start with him but also more expierenced runners are in the right place.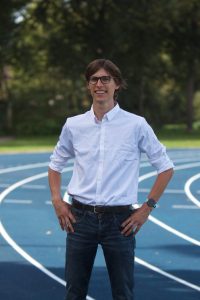 Tonnie Dirks                      Kris de Kreek